"One of the main reasons I attended this masterclass was because I would like to have more confidence in presenting. I'm hoping to hold some seminars, so the main purpose was to get some tools to be able to manage any kind of nervousness. It's been really valuable. We covered the structure of the presentation, the pace, the way you stand through to managing those first few minutes when you're about to present. I would certainly recommend anyone who is thinking of doing any kind of presenting to get some backing, support and professional experience and come along and have a day with the My Confidence Matters team." Claire Rowell, Financial Advisor
Are you the woman who your colleagues think is supremely confident, when secretly you'd rather hide than have to deliver that next boardroom presentation?
Or do you have a member of your team that you think could do with a boost of confidence to speak in public?
Maybe you're facing the reality that your career track is stumbling because of your inability to challenge for a pay-rise, pitch to that client prospect, or just get out of your car when you arrive at the latest networking event!
Fret no more. Our public speaking one day masterclass is perfect for you.
Don't just take our word for it! You can listen to feedback from some of our previous participants here.
"The day was great. I think one of the big takeaways for me is that now I'm itching to put the skills to use, whereas this morning I was still thinking it would be a nightmare to have someone put that pressure on me; to give a presentation or speak in front of a group of strangers. Whereas now I feel equipped to do it." Francesca Reason, Marketing Officer
We run engaging, thought-provoking and truly transformational workshops for a limited number of just 8 women.
You'll get a full day's attention from our expert confidence coaches, as well as benefiting from supportive peer mentoring from women JUST LIKE YOU.
This masterclass is quite unlike any other confidence workshop you'll have considered before. It's truly relevant, rolls at the perfect pace, delivers you a life-changing tool-kit, and will most likely develop friendships for life.
We run these masterclasses in various locations around the country as well as in-house events for organisations. To register your interest in future dates or to find out more, please contact us.
For any further enquiries about us and our classes, please do contact us via our website or by emailing joy@myconfidencematters.com.
"I love sessions where women are supporting other women. There have been some really tangible things that I can take away; things that maybe have never occurred to me before, but I can actually take them away and put them into practice. It's been very empowering, and I feel excited now about going and putting it all into practice, so it's been great. Thank you."
Angela Kinloch, Independent Sales Professional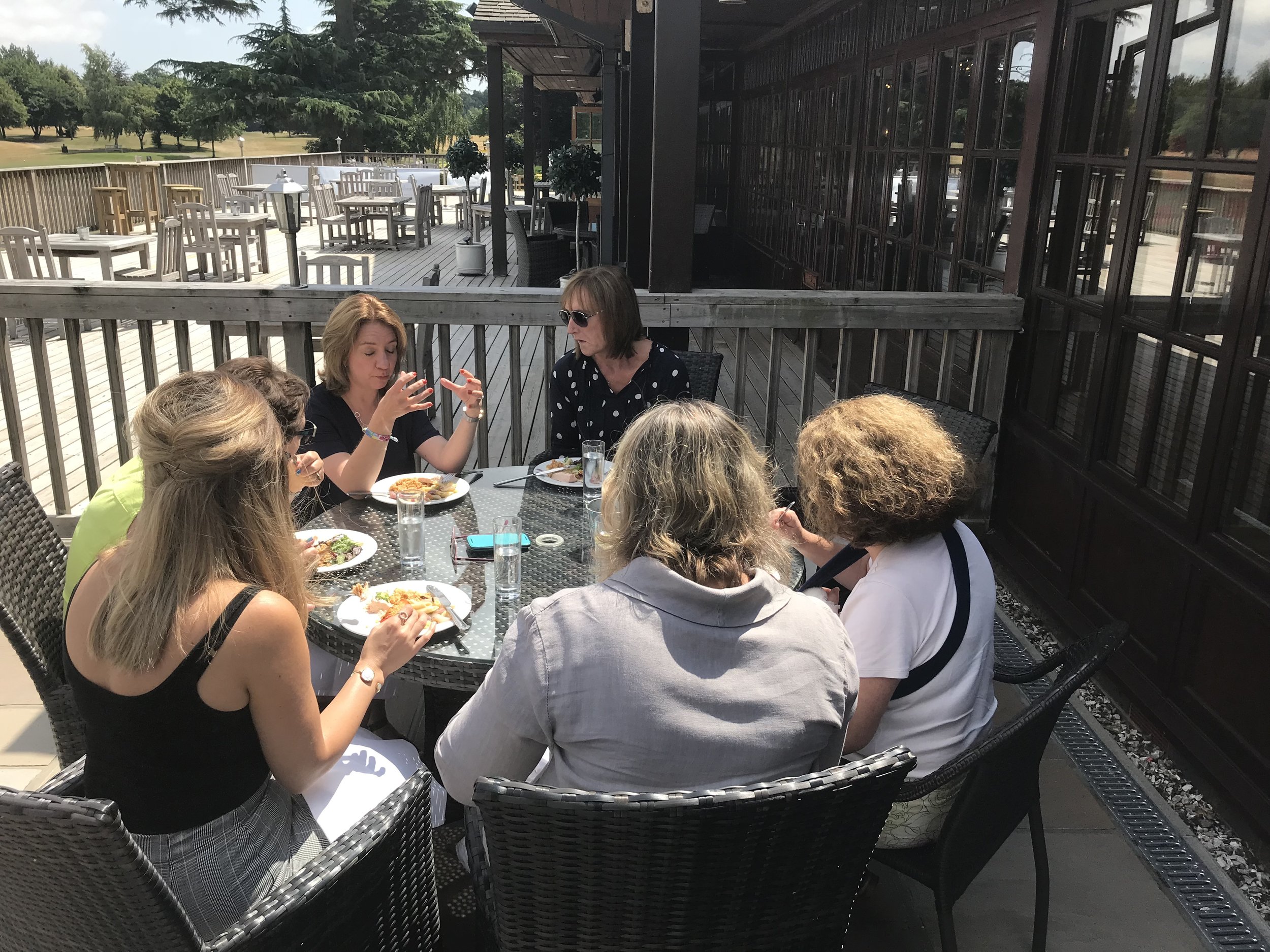 Sharing, learning, supporting
Whilst enjoying a delicious lunch!